Original article in Lisk Magazine
Jurre Machielsen, Raphael Cornelis and Sander Mandemaker (The Moosty Team) released the report that analyzes the activities of the Lisk Utrecht Center in 2019 and the goals related to 2020. The coworking space hosts 11 blockchain projects, while they organized more than 50 events and over 200 meetings.
The center, originally created by Joo5ty, is now completely managed by Moosty team, that are in charge of the marketing material, website, back-end development and the community management. In the early 2019, the team was focused on the creation of a community, while in the second half they looked for a sustainable short and long term business model.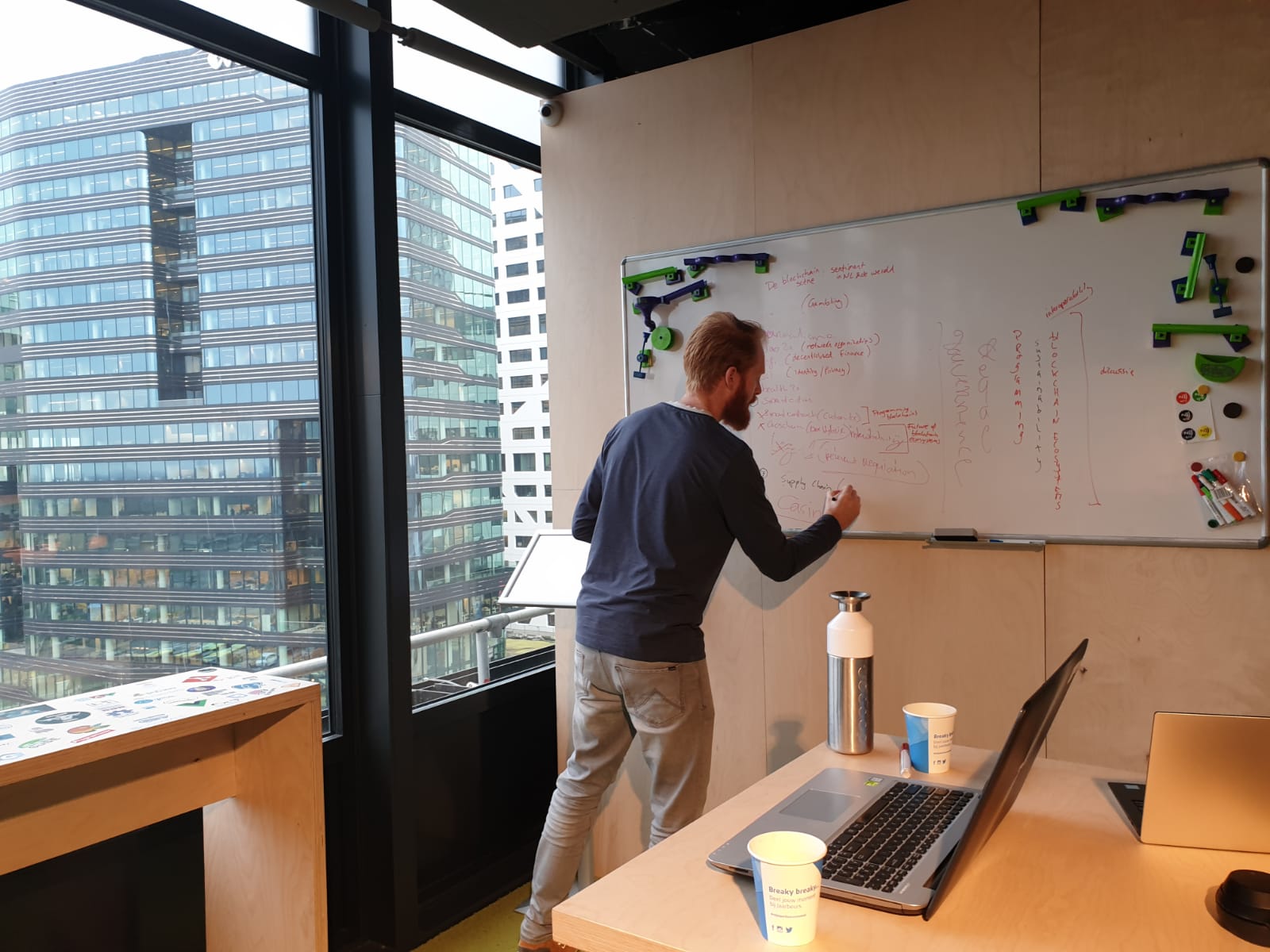 The first challenge was the the lack of a clear value proposition of the Center, therefore the team split the goals into three pillars: co workspace, events and business.
The Lisk Center Utrecht was opened in February 2019 as a co working space and the first step was to create a vibrant community to share insights and perspectives, not only focused on Lisk but on multitude blockchain platforms. At the same they expanded the interest in the co working space, that now hosts 40-60 people that work on 11 blockchain-based projects, including:
– Hybrix, to build flexible blockchain solutions on 31+ chains with just one tool;
– Spendies, an App to send payment requests to your friends;
– Swarm, a distributed storage platform and content distribution service based on Ethereum;
– Wordproof, a platform focused on copyright protection.
Other projects are Gimly, Xurux,  Lisk Bike, IOTA AION, Moosty Team,  Blockchain030, Copyright Delta.
In Lisk Center Utrecht the Moosty team organized more than 50 events (38 in the second half of the year), bringing the meetup group from zero to more than 650 followers. At the end of 2019 the brand "Utrecht Blockchain Nights" has been created and events about media, supply chain, healthcare, identity were hosted. Moosty also hosted two different tech related events for the University of Applied Sciences. Every week Blockchain030 organises a co working Monday.
LCU managers had over 200 meetings with a variety of companies: blockchain startups, media partners (Bitcoin Magazine Nederland, Cryptocafe ..), ecosystem partners (Blockchain Netherlands, Dutch Blockchain Coalition..), meetup partners (InvestUtrecht,Capgemini, VodafoneZiggo..), blockchain projects (Monero, Ethereum, IOTA..).
LCU raised € 136,000 from donations (€120,000 from Lisk Community, the rest from LCU community & events) and spent €130,000, mainly in building the LCU and for interior (86%). The rent of the Lisk Center Utrecht was paid by the Lisk Foundation.
In 2020 the Lisk Center Utrecht aims to create a more sustainable and professional organization: they will target students, Javascript developers and create a more balanced multidisciplinary team.
It is expected that LCU community members will contribute to the development of the activities (monthly fee of €50) and those funds will be used to create proof of concepts, share knowledge and organize meetups. LCU will organize 3 weekly events, 1 quarterly tech day and an annual community meetup.
Other revenue streams will come from event fees and an annual fee for local companies connected to the LCU community (equal to € 2,500).